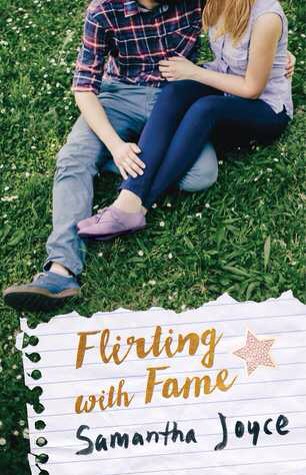 FLIRTING WITH FAME (Love in Disguise #1)
After a freak childhood accident leaves her deaf and physically scarred, nineteen-year-old Elise Jameson retreats into a world of vibrant characters she creates on her laptop. She is shocked when her coping mechanism turns into a career as a phenomenal bestselling novelist. Fans are obsessed with Elise's Viking Moon series and its author—a striking girl with zero resemblance to Elise who appears on the back covers. Elise sent the randomly Googled photo to her editor following a minor panic attack. Now, horrified to learn she is expected on set of the television pilot based on her novels, Elise tracks down her anonymous stand-in. To Elise's surprise, Veronica Wilde has been taking credit for Viking Moon for years. She eagerly agrees to keep up the charade if Elise will pose as her assistant.
It's hard for Elise to watch a stranger take credit for her work and get all the perks she desires, including admiration from the show's heartthrob star. Edged onto the sidelines of her own life, Elise reconsiders her choice to stay anonymous. Is she ready to come to terms with her true identity—and with the long-buried secrets that could cost her her career, her fans, and the few precious friendships she's made?
This clever, coming-of-age debut is for anyone who has ever felt unsure in their own skin.
Buy on Amazon
Buy on B & N
Buy on iBooks
Buy on Kobo
Buy on Google Play
Buy Audiobook
Buy French Edition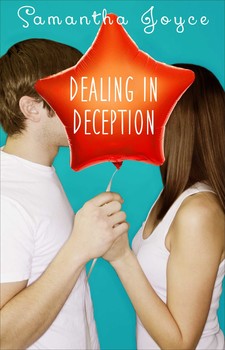 DEALING IN DECEPTION (Love in Disguise #2) 
In this stand-alone companion to Samantha Joyce's Flirting with Fame, Veronica Wilde finds that playing make-believe isn't all it's cracked up to be—especially when it's keeping her from pursuing the one man who makes her heart go wild.
As an actress-for-hire, Veronica Wilde has made a living out of pretending to be other people. It's the one thing at which she's always excelled: taking on someone else's personality and running with it. So after Elise Jameson, author of the bestselling Viking Moon series, decides she no longer requires Veronica's services, she needs to find a new gig—and fast.
But when her newest client hires Veronica to help him make his small business look more successful than it actually is, the sparks that fly between them are definitely not part of the act. Suddenly, Veronica finds she's tired of playing pretend for a living. She's been acting for so long, she's blindsided by the one man who sees her for who she really is. And the most terrifying part? She might actually like it.
Buy on Amazon
Buy on B & N
Buy on iBooks
Buy on Kobo
Buy on Google Play