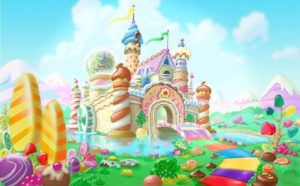 Title: Gravity Road
Age Category: Young Adult
Genre: LGBTQ+ Contemporary Romance 
Word Count: 98,000
Pitch:
Closeted sixteen-year-old Monty plays it cool after "straight" boy-next-door Jake comes home with a college boyfriend. Monty deflects his infatuation with over-the-top antics that backfire, making his inadvertent coming out even more uncomfortable.
First 250 Words of Manuscript:
One week into the summer before junior year and one day before this year's Hudson Valley Pride, Jake Ainsworth parks across the street from my house and changes my life forever. It doesn't matter that I can't see his car anymore. It's definitely him. I'd know his car anywhere. Among other things, he's driven the same faded green compact SUV since he left for college last year.
Ethan and I happened to be in the middle of a training sprint when the car trundled past us, taking a right turn onto our street only moments before we did the same. The thing is, as it drove by, I thought I saw something different about it. Something important. I clocked it immediately but as he got further, it got smaller again and now I'm no longer sure it exists.
See, I thought I saw a sticker placed in the center of the back bumper just above the license plate. It isn't just any sticker, either. Nor was it there during his last visit. Nor have any announcements of importance been made from his family to mine.
Following that observation, two distinct possibilities occur to me. One: that isn't Jake's car. Two: I saw the sticker wrong. I'm still a fair distance away. There is definitely a sticker but I can't yet confirm what it is. If it turns out that neither of those possibilities is true, it would reveal an improbable truth that I've not yet prepared for.