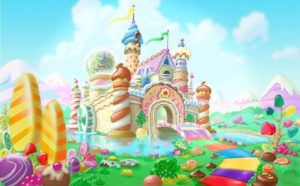 Title: Saving Sophie
Age Category: Young Adult
Genre: Contemporary Romance
Word Count: 83,000
Pitch:
Seventeen-year-old Gabe finds himself falling for Sophie, a disabled girl and the sole survivor of a devastating accident. Everything is perfect—as long as Sophie never learns Gabe's brother was the cause of her tragedy.
First 250 Words of Manuscript:
Her name is Sophie.
I've been watching her for a while now, taking notes in my head. I know more about her than any stranger should ever know about a person. It's scary how much I know. Sometimes when I wake up in the morning the guilt presses so hard on my chest that I stay away for a few days. I tell myself to forget about her. But I always come back.
I know what you're thinking, but don't judge me yet. It's complicated.
Sophie lives on a serene tree-lined street of mini-mansions. It's so serene that there's an actual Buddhist temple almost directly across the street from her house. The temple has a Yoga Mom's class every morning at seven. The parking lot is always packed and that's where I hide—sandwiched in between the minivans and Priuses.
I've been here so often that I could close my eyes and draw Sophie's house from memory. All the houses on her street are unique, but the one she lives in is by far the coolest. Whoever designed it must have been stoned. The style is what I like to call "twenty-first century medieval gothic." The house is tall and brooding with shuttered windows and all these little turrets everywhere. Basically, Sophie lives in Dracula's castle.
I thought the place would rock out on Halloween, but they didn't put up one decoration. Maybe the house speaks for itself. Or maybe Sophie's new family has had enough horror for one year.