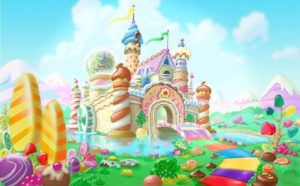 Title: Temping for Death
Age Category: Adult
Genre: Fantasy
Word Count: 94,000
Pitch:
When night-shift worker Ana injures Death in a freak forklift accident, she must take over his job while he's on disability leave. Then an assassin targets Death, and Ana's left holding the scythe.
First 250 Words of Manuscript:
This was the worst funeral Ana had ever been to. The chapel's frigid air made her regret not bringing a jacket. Her folding chair was making her butt numb. And it was extra hard to maintain the right solemnity with the guest of honor sitting at the front of the room, looking back at her. He didn't even have the decency to be dead, a point Ana previously believed was a requirement for a funeral.
The music crackling through the Ellsworth Lockburn Funeral Home's decrepit sound system didn't help. It added extra creep factor to the way Stan sat next to his casket at the front, watching the crowd like a shark eyeing a school of anchovies. Ana shifted uncomfortably, then stopped as Stan's eyes turned in her direction. She hadn't given anything to Stan's pet cancer charity, in spite of him being an executive at her company. She planned instead to donate to the charity of Keeping Electricity On at Ana's Apartment. Her night shift position at the Lowlight Gazette didn't pay well enough for both options.
The music finally ended, and Stan rose to his feet. He straightened his impeccable suit coat and smiled through gleaming white teeth. "Thank you for coming, friends. And coworkers. As you know, it's been a tough road for me."
Ana hadn't known, she hadn't even heard about his diagnosis until it was corrected as a misdiagnosis. Executives at the Gazette didn't hobnob with distribution workers like Ana. Not that Ana was interested in either hobbing or nobbing with Stan.