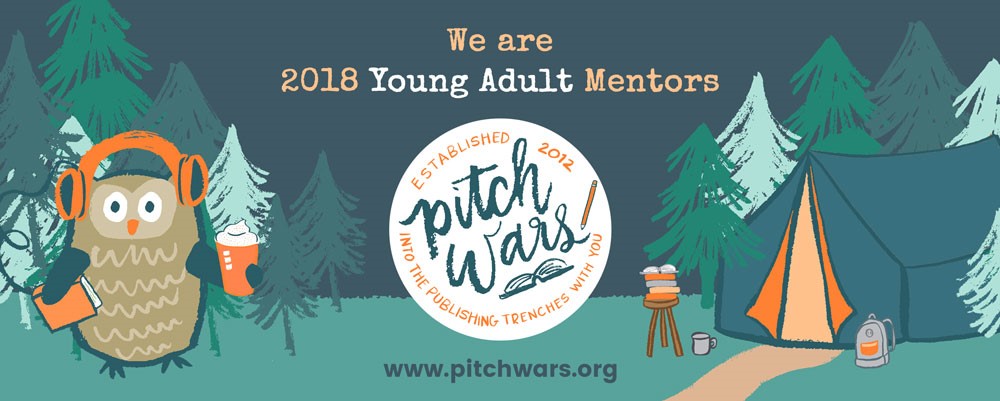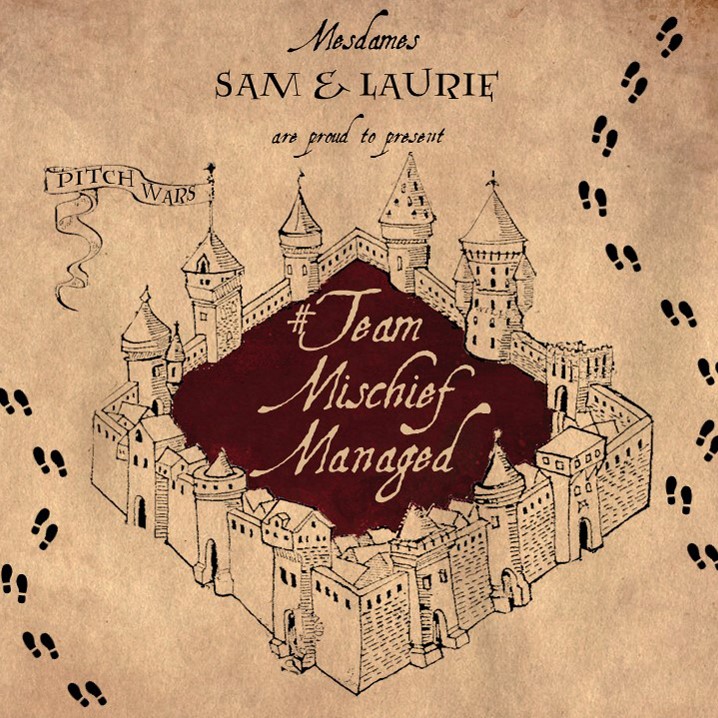 About us:
From Samantha: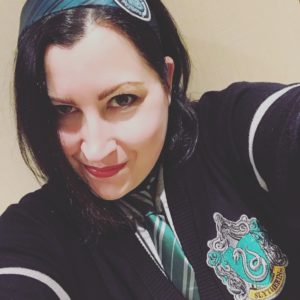 I'm a YA/NA writer, hailing from Toronto, Canada. I was a Pitch Wars mentee in 2014, and a mentor in 2015 & 2017. When I'm not writing or day-jobbing, I can usually be found baking all the things or performing on a stage somewhere. I'm a musical theatre nerd who thrives on all things Broadway. I'm a proud geek who loves all things Harry Potter (I'm a Slytherin, if you couldn't guess), Buffy the Vampire Slayer, and Doctor Who.
Some random facts about me are I have some big collections (consisting of Funko Pops, The Wicked Witch from Wizard of Oz, and Behemoth from The Nightmare Before Christmas), I have four tattoos (with more on the way), and I have the most irrational fear of dinosaurs—hey, Jurassic Park could happen!
I'm represented by Kathleen Rushall from ABLA, and my books, FLIRTING WITH FAME and DEALING IN DECEPTION were published by Pocket Star/Simon & Schuster.
From Laurie: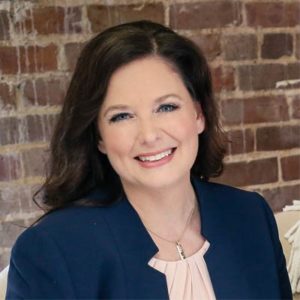 I'm a YA writer, editor, web coordinator, and former English teacher. I joined the Pitch Wars community as a mentee in 2013 and mentored for the first time in 2017. I love reading, listening to alternative music, and my house full of animals! Of all the fandoms I adore, Harry Potter is my favorite; I'm a proud Gryffindor. A few random facts about me…I don't eat mammals, I've lived on both US coasts, in California and Florida, and I've played eight musical instruments over the years.
I'm represented by Danielle Burby and Nelson Literary Agency, and I'm currently working on a YA contemporary novel.
How We Mentor:
When we found out about our similar taste in books and how perfectly our mentoring strengths compliment each other, we knew our we'd make a great team! We both believe in honest feedback and positive reinforcement. We know how scary it can be to have your work critiqued, and we're grateful when anyone trusts us with their words. We want to work with you as a team to achieve your vision for the manuscript.
We'll both read your full manuscript and combine our notes into one initial edit letter, with Sam focusing on plot and Laurie focusing on character development. We'll help you develop a plan for revision, and we're both available for our mentee's questions through email, DM, etc.
For the second round of revision, we'll address any lingering concerns with document notes and a second combined edit letter. We'll also work though the pitch, query letter, and synopsis so you'll be ready to submit to agents, and we both want to share our industry experience to help you move forward on your writing path.
Our Wish List: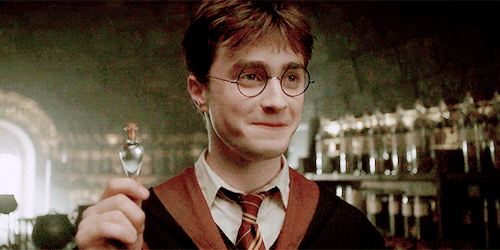 In no particular order:
Contemporary:  Send us all the contemporary! Make us laugh, cry, or swoon–we want funny, sad, romantic, or all of the above. We also want troubled characters and unreliable narrators in gritty, boundary-pushing stories.Give us stories like Firsts by Laurie Elizabeth Flynn, The Female of the Species by Mindy McGinnis, or You'll Miss Me When I'm Gone by Rachel Lynn Solomon.
Thrillers/Suspense:  We want all the dark, twisty stories to keep us up reading all night! Make us keep guessing till the very end!
Light Fantasy:  We aren't the mentors for full-on fantasy stories, but we will gladly take your contemporary stories with fantastical elements.
Magical Realism:  We love magical realism! If your manuscript has an immersive magical element like Bone Gap by Laura Ruby, send it our way!
Light Sci-Fi:  Send us your near-future stories or a world like ours with a sci-fi twist. Something like Warcross by Marie Lu or a YA Black Mirror would be right up our alley.
Paranormal (Including Vampires!):  We're excited to see paranormal make a comeback! We would love a fresh, new twist in this genre. We both adored The Coldest Girl from Coldtown, which was such a cool take on vamps! This is what we're looking for here—not another Coldest Girl exactly, but an entirely new take on the vampire theme.
Mysteries:  Give us mysteries with a unique spin like People Like Us by Dana Mele or One of Us Is Lying by Karen McManus.
Retellings:  We're both fans of all kinds of retellings, from fairy tales to classics. Re-telling have become popular lately, so we want to see something different here, like maybe a gender-swapped story, or the tale of a character we're not used to hearing about.
Some things we'd devour in our subs:

Diversity and #ownvoices: We'd love to see any of these in our subs, plain and simple. Send us your diverse stories!
Kick-ass girls: We love strong girls who get things done. While we love physically strong girls, there's something to be said for the emotionally strong ladies. A girl doesn't have to beat someone up to prove her strength, and she doesn't have to be mean to be tough.
Atmospheric:  Does the unique setting stand out in your manuscript? We would love to see a YA setting with the time-suspended feel of a Wes Anderson movie, Bates Motel, or Legion.  
Villains/Anti-heroes/Heroes disguised as villains:  We love a good villain/anti-hero! Give us villains we're not sure of we should cheer for, but do anyway. Give us the baddies with hearts. There's nothing better than watching a so-called villain grow, and prove they were the hero all along.
Dual or Multiple POV: We love all kinds of POV! Single POV is great, too, but we included this in our list as we definitely aren't against dual/multiple POV ending up in our inbox!
Animals:  We love all the cute floofs and the loyal doggos. Animal companions tend to find their way into our hearts.
Food stuffs: Who doesn't love a good foodie story? If your character loves to cook or bake, we'd love to see it in our inbox!
Romance: We love all the swoons! Feel free to send us all the angst, but we'd also love to see a funny, fun romance story that makes us laugh and gives us all the happy feels.
On the "probably not for us" side: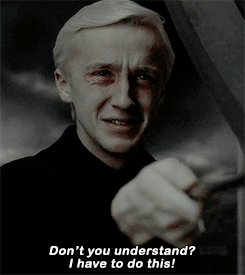 Westerns:  Neither of us are huge fans of this genre, which means you'll probably have better luck with a different mentor.
Excessive Gore:  We both get grossed out fairly easily. A little blood is fine (after all, we did ask for vampires above), but too much description of blood and guts might eek us out a little bit.
Spiders:  Neither of us love these eight-legged terrors. A small spider on the wall is a-ok, but a scene where someone gets covered in them might freak us out and make us stop reading.
Violence against animals:  We are both huge animal lovers and can't read about animals being tortured or killed without getting upset. *Note that an animal getting hurt in an accident is very different from an animal that is harmed on purpose. The first will make us sad, but isn't a dealbreaker. The second is something our poor hearts can't bear.
Heavy Sci-fi or Heavy Fantasy:  While be both enjoy some light sci-fi and fantasy, we aren't the mentors for the really heavy stuff in these genres.
*If you know either of us personally, or if we've previously worked together professionally or as critique partners, beta readers, or writing group members, please do not submit to us for Pitch Wars. We want to be completely fair when making our decision, and there many other amazing mentors who would love your submission!
*We are not accepting New Adult (NA), Memoirs, or Graphic Novels this year.
That's it! We can't wait to see what you guys send this year! We know how hard it is to choose a mentor to sub to, and we promise to treat each sub we receive with the same care and attention. All subs will be read for consideration. We can be found on Twitter @SamJoyceBooks and @LaurieDennison if you have any questions about our wishlist. Please don't pitch to us there, but feel free to clarify anything you might be confused by on our list. We promise we don't bite!
Good luck in your Pitch Wars journey!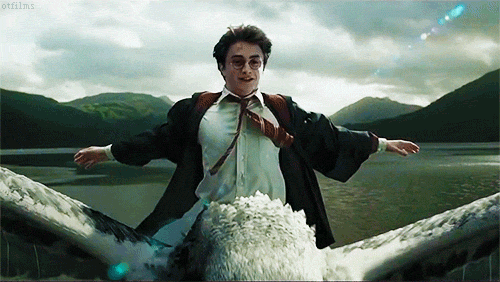 Check out all the other amazing YA Mentors at the  Pitch Wars main site (https://pitchwars.org/pitch-wars-2018-mentor-blog-hop/) or click on individuals below:
1.

2.

3.

4.

5.

6.

7.

8.

9.

10.

11.

12.

13.

14.

15.

16.

17.

18.

19.

20.

21.

22.

23.

24.

25.

26.

27.

28.

29.

30.

31.

32.

33.

34.

35.

36.

37.

38.

39.

40.

41.

42.

43.

44.

45.

46.

47.

48.
Powered by… Mister Linky's Magical Widgets.