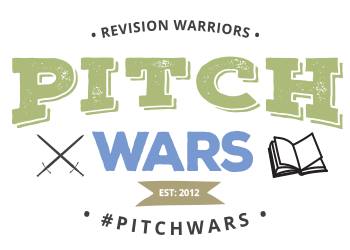 Welcome to my #PitchWars blog hop page! I'm so excited to be mentoring YA and NA this year! Keep reading to learn who I am, how I mentor, and what I would love to see most in my #PitchWars subs!
About me:
I'm a musical theatre nerd who obsesses over all things Broadway and Buffy the Vampire Slayer. A perfect day for me is spending the day in my PJs with a good book, some Netflix, or writing on my purple laptop. Some weird/random things about me are that I have four tattoos even though I hate needles, I have an irrational fear of dinosaurs even though I know they're extinct, and I love to bake but can't cook to save my life.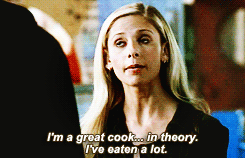 I'm represented by Kathleen Rushall of ABLA, and last year I had two books (Flirting with Fame and Dealing in Deception) published with Pocket Star/Simon & Schuster. I'm currently at work on a YA book.
Me as a Mentor:
What you can expect from me if I pick you as my mentee is a thorough read-through of your manuscript, query and pitch. I'll spend time adding comments about the things I love and places where I see room for improvement. I will help you shine up your work so you're more than ready for the Agent Round.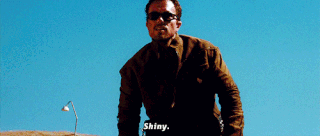 My critique style is to be honest (because not doing so will do you more harm than good), but I always give reasons for my comments and suggestions for how things can be fixed. I also believe in positive reinforcement, so there will be lots of happy faces and "I love this" comments mixed in with my critique. I know what it's like to have my work analyzed closely and how scary that can be. I'm grateful when anyone trusts me with their words and will work with you to make them the best they can be. And I am always available for my mentee's questions through email, DM, etc. as you go through revisions if you want to bounce ideas around. We will be a team through the process. Okay, so if  you're still reading and made it through the above, let's get into why you're really here.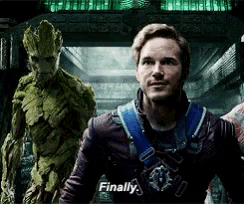 My Wish List:
This applies to both YA and NA (though NA should also have strong romantic elements) and isn't in any particular order:
Contemporary. Pretty please send me all your contemporary subs. Whether it's funny, sad, romantic or a combo of all of it, I'm your girl. Please make me laugh or cry or swoon! I also love gritty, dark contemporary that pushes the boundaries (Think Firsts by Laurie Elizabeth Flynn or Moxie by Jennifer Mathieu). Give me your flawed characters and troubled characters. Send me that unreliable narrator. I love rooting for a character who challenges my trust.
Thrillers/Suspense. Send me the books I won't be able to put down until I know how they end. I want the ones that keep me guessing and keep me up late.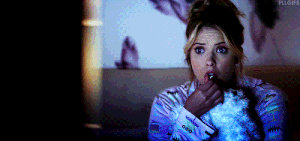 Horror. Stephen King and Dean Koontz are two of my all-time favorite authors, so please send me your horror novels. I'm all about the creepy characters, spooky ghosties, abandoned settings, and eerie small towns.
Fantasy. I love a good fantasy. An Ember in the Ashes is one of my favorite books. That being said, the market is getting more and more crowded, so I want to see something different here. Send me your far off lands, but I also really want to see your contemporary fantasies. I love unreliable settings that twist and turn as much as the plot (think The Night Circus and Caraval). I want to question everything I thought I knew about the fantasy genre. And please bring me your magical creatures, your magicians, and your witches!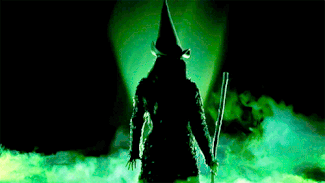 Magical Realism. I am ALL OVER Magical Realism. It's one of my favorite genres and is hard to get right. So if you have an amazing MR manuscript—or one with MR elements—I'm begging you to send it my way. Yes. BEGGING.
Light Sci-Fi. While I'm a Star Wars geek, I tend to read on the lighter side of this genre. I'm probably not your girl for aliens and spaceships, but if you have a cool time-travel story, or something that focuses more on the science aspect of sci-fi (like clones or experiments gone wrong/right), I'm all over that. I'm a Doctor Who and Outlander geek, after all.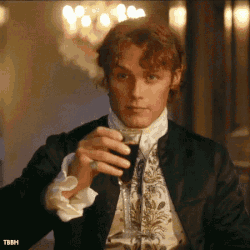 Paranormal. This is a tricky one. It's still a hard genre to break into (particularly in YA). While I adore vampire and zombie stories, these need to be something super original and new to stand out. I mentioned ghosts and witches already, but I'll add them here as well, since they can cross genres. I will consider paranormal, but wow me with your originality in this category. (Hint: I LOVE iZombie. The fact that Liv takes on people's personalities when she eats their brains is genius. And it's hilarious. Give me ideas like this! But not necessarily that one, because it's been done.)
Mysteries. I love a good puzzle to solve! Give me clues to keep me guessing and sleuths I want to hire. Veronica Mars was one of my favorite shows. Make this marshmallow happy by bringing me the teen detectives.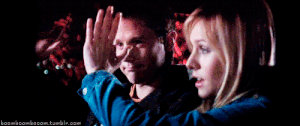 Retellings. While I do love fairy tale retellings, I've seen a lot of them. I'd love to find something fun and fresh in this genre (I'll still look at fairy tale retellings, though. Especially funky new takes on them). Distant folklore retellings? Yes please! Musical/Dance retellings? Gimme! Shakespeare retellings? Over here! I'm Shakespeare nut who studied both the theatre aspects and written aspects of his works. I've also performed in a number of his plays. Me and Will S. are tight. But yes, I will take allllll the retellings, please.
Some things I'd love to see in any genre:
Diversity! We live in a diverse world. Send me your diverse characters and #ownvoices.
Anything related to theatre, dancing, singing, acting. Basically, if it takes place on or near a stage (soundstages included), I WANTS IT. BAD.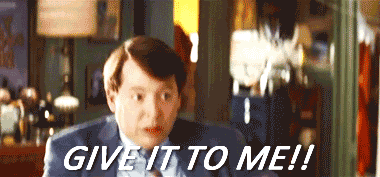 Kick-ass girls. By kick-ass, I don't necessarily mean she must be physically strong or beats everyone up. A kick ass girl is one who is strong in all sorts of ways. She might have to fight through a painful life moment, a tough relationship, or physically fight for her home or beliefs. Give me girls and women who persist and who I can root for.
Villains/Anti-heroes/Heroes disguised as villains. My second book was written from the villain's point of view because I couldn't wait to find out what made her so evil. Most of my favorite characters are the baddies. They tend to be the ones with the most interesting stories to tell. Send me the bad girls and guys I love to hate. The ones I hope to see redeemed. The ones who may never be redeemed. I want them all.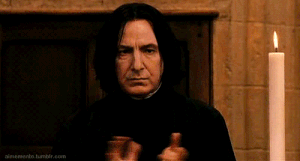 Dual or Multiple POV. Single POV is not a problem at all and I adore it, but I do love me a well-written Dual/Multi-POV book. It might be the actress in me, but I thrive on getting into multiple characters' heads. That being said, try to avoid head-hopping—jumping from character to character without notice or reason. I want to know whose head I am in without having to try to figure it out.
Animals. I love furballs. I'm a sucker for marine mammals. All I ask is to send me happy animals. I can't deal with animal abuse or death (though the latter is tricky if it is important and it's not a firm no. Abuse, however, is a hard NOPE). Send me all the cute!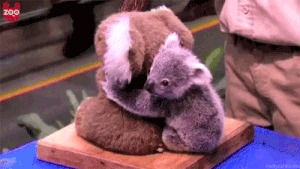 Food stuffs. I am a Food Network addict. Send me books with cooking competitions, bakers, chefs…whatever you got. Make me hungry!
Romance. I am the biggest sap of all saps. Give me your alphas, betas, friends to lovers, enemies to lovers…whatever. I want to swoon and melt! Anything that takes place in
Tudor times, Ancient Egypt, or the 80's & 90's. These are some of my favorite eras, so books set in these times will probably grab my attention. I am a sucker for anything related to Henry VIII, so please send me Tudor books!
On the "probably not for me" side:
As you can see, I'm very eclectic and like a lot of a genres. Sometimes, I'm not even sure I like something until I see it. But I do have a few things I'm probably not the best fit for: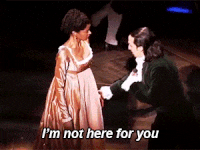 Erotica. I don't write it or read it. This is a genre where there are other mentors who could help you much more than I could.
Westerns. This just isn't a genre I seem to be able to get into, whether in movies, TV or books.
Excessive Gore. I'm pretty squeamish, so please go easy on the blood and guts.
Bugs. Especially spiders. They creep me out. I get itchy just thinking about it. This is one where a small dose is fine, but spiders ruling a fantasy world? Not my fantasy. *scratches*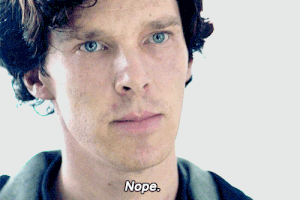 Adult, Middle Grade, Picture Books, Memoir, Non-Fiction or Graphic Novels. I'm mentoring YA and NA Fiction only. If I get any of these, they will be deleted and that is such a waste of your entry! Please be careful when submitting and send your entry only to a mentor who is mentoring that genre.
That's it! Hopefully you made it this far! If you have something that isn't listed on my yes or no list or you just want clarification, feel free to tweet your questions at me (http://www.twitter.com/SamJoyceBooks) or comment below. My last mentee almost didn't sub to me because one of the aspects of her book was on my no list, but she asked and I was okay with it. So you never know!
Good luck on your quest for the perfect mentor and on your Pitch Wars journey! Remember, no matter what happens after you hit "submit", you've won just by being brave enough to put your work out there.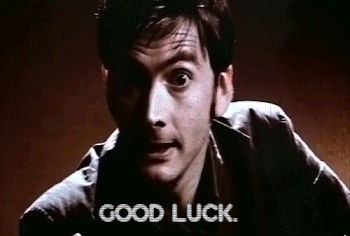 Check out the other amazing mentors below!
Mister Linky's Magical Widgets — Thumb-Linky widget will appear right here!
This preview will disappear when the widget is displayed on your site. If this widget does not appear,
click here
to display it.