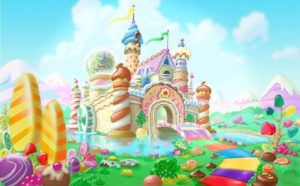 Title: The Fire Before
Age Category: Young Adult
Genre: Horror
Word Count: 90,000
Pitch:
When the cursed entities called the Fury compel people in her hometown to commit escalating acts of violence, Kindred Walker must use power she never knew she had to stop them before her world burns.
First 250 Words:
On the day the Fury came to Exeter, I was stuck in detention.
I should have been outside that October afternoon, kicking fallen leaves and breathing in the chilly air. The brown and red trees I could see through the windows at the back of the room taunted me. Instead of playing outside, I was trapped in the Davis School's study hall, kicking the leg of my cramped desk and sneaking guilty glances at my friends Dawn Cale and Elena Garcia. Last week, I'd convinced them that nobody would miss us if we snuck out of school to go for some frozen yogurt. I was wrong, and here we were.
The pale green walls in the study hall made everyone in the room look slightly nauseated. Banners with quotes from famous women decorated the walls. I sat closest to "'Do One Thing Every Day That Scares You' – Eleanor Roosevelt." Well, coming to school every day scared me at least a little bit; I figured that had Eleanor covered.
I tried to puzzle through my Algebra 2 homework, but my plan of staring at the numbers and symbols until they magically made sense didn't work, as usual. The school had cranked the air temperature up to "Suffocate" and the heat made me feel sleepy and stupid. I twisted a strand of my long hair around a finger and tugged, trying to keep myself from dozing off. 
A low, hissing voice snapped me out of my boredom.
Leave now. Save yourself.