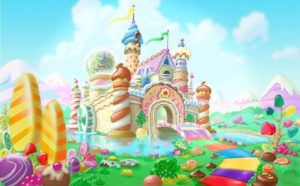 Title: The Goddess Candidate
Age Category: Young Adult
Genre: Contemporary LGBTQ Fantasy
Word Count: 81,000
Pitch:
When modern-day God offers up his job, popular-girl Devon's father applies. Only taking his place can save Dad from martyrdom—but becoming God would reveal Devon's intimate secret, causing global uproar and estranging her father.
First 250 Words of Manuscript:
You gotta have patience, to cut up a math book. You can only slice ten pages at once, and only that many because the pages are thin. But patience I'm good at, oh-you've-got-no-idea. I spent K-through-7 learning to be the popular girl, and by the day the Signs fell, I had made it.
It was a Monday, six-thirty in the morning, and the Earth Sciences room would be empty for fifteen more minutes. Mr. Burns wouldn't be in until the last possible moment; he was half-retired already. So I sawed back and forth with what might have been relish, if my blade hadn't been so damn dull. It was last year's edition, and thicker than my old one. A rectangular nest between the pages would fit my compact, mascara, remover. My current hidey-hole was a skinny book from eighth grade, and as a sophomore, I'd need extra space.
My hand started cramping after five or ten minutes, and I gave it up. The old book would work until the end of the semester, when Dad expected me to get bumped into Algebra 2. He had no clue I was already in Pre-Calc. When report cards came out, Natalie would change the class on the printout, and I'd owe her six-to-ten Jolly Ranchers (lemon only), exchanged in the office like drug money.
I stuffed the 500-page monstrosity into my ugly black bag. Both textbooks had run me about two hundred bucks, and by the time I was a senior, I'd have to fork it over at least one more time.